UNICO Campania, the public transport consortium in the Campania Region, supported the 31st Euromicro International Conference on Parallel, Distributed, and Network-Based Processing by providing our attendees with a free 3-day ticket to use public transportation in Napoli. To retrieve your ticket, download the free UNICO Campania App and follow these steps.
The complimentary public transportation ticket lasts 3 days since the activation.
To activate your ticket:
1) Install the app UNICOCampania on your smartphone
2) Create a new user profile using the same email you used for registering PDP2023
3) Click on the "My Tickets" pane.
4) You should see the ticket.
5) Activate the ticket.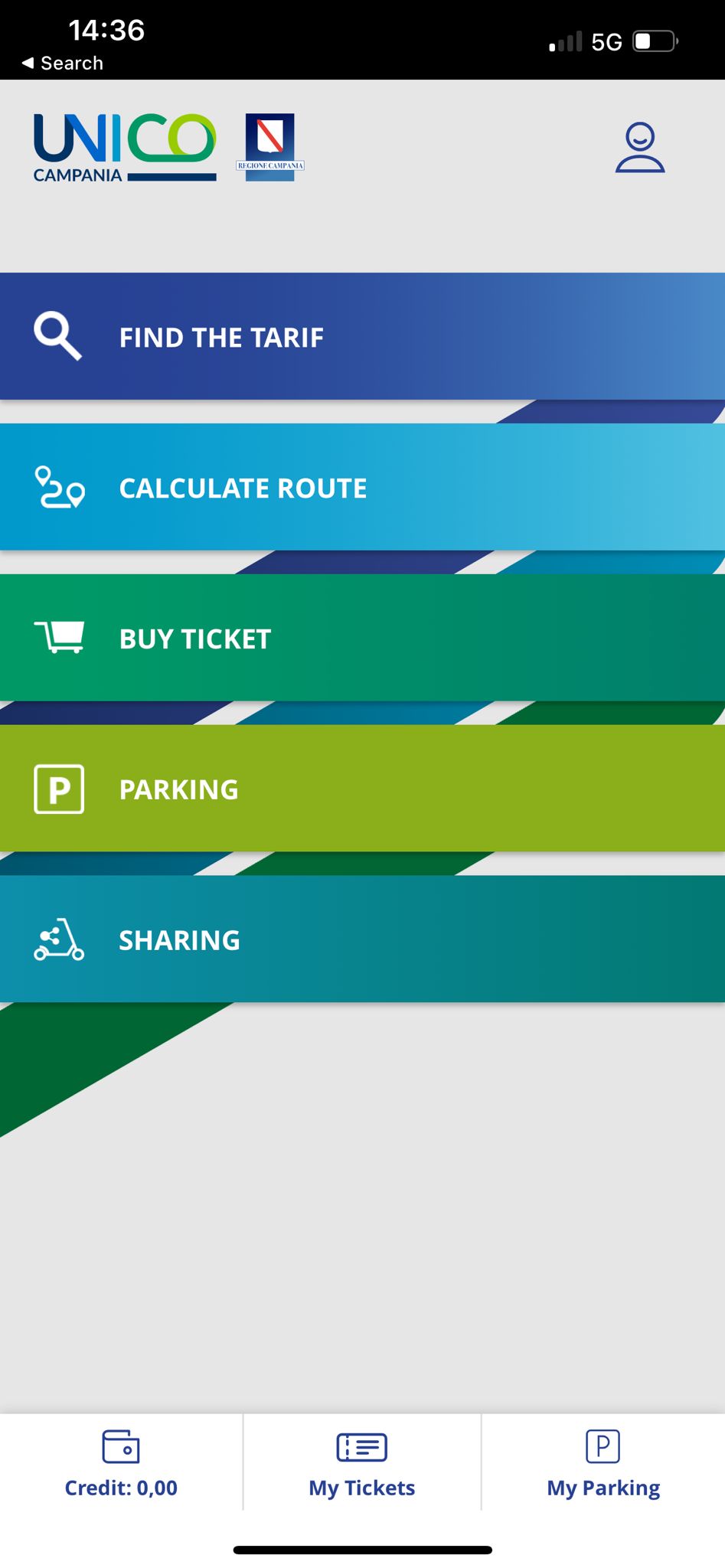 What if the ticket doesn't appear?
Probably the phone number you used for registering at PDP2023 is different from the mobile you are using. In this case, update me about that, I'll try to fix it with the UNICO Campania consortium on Monday.
Remember
The ticket lasts 3 days and it is not renewable.
The ticket covers all urban public transportation (bus, cable railways, metro lines), but doesn't work on ALIBUS (the bus connecting the airport with the city center).